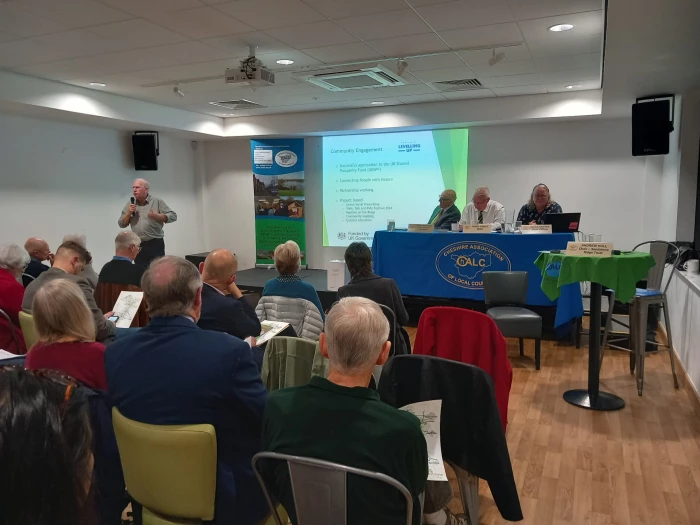 Annual Report
ChALC produces an Annual Report every year which is presented to members at the Annual Meeting (which is usually held in October) at a central Cheshire venue.
Members are invited to note the content of the Annual Report and to ask questions on the work and activities of ChALC over the previous year. Annual meetings are usually very well attended and the buffet supper always receives much praise from attendees. In 2020, owing to the pandemic and coronavirus restrictions, the Annual Meeting was a virtual meeting held via the Zoom platform.
A key feature of the Annual Meeting is that members present vote on the setting of the Affiliation Fee rate for the forthcoming year.
The current Annual Report (and some previous Annual Reports) can be downloaded here: -
Motion Outcomes
In recent years reports have been created to feedback on motion outcomes and these can be viewed and downloaded from below.