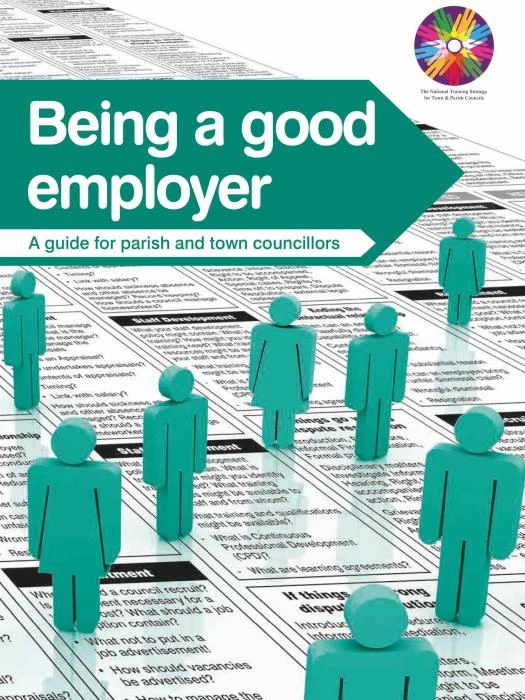 Latest Job Vacancies
Please scroll down and click on the relevant hyperlinks to access further details, job descriptions etc.
RUDHEATH PARISH COUNCIL
Venue Administrator
Approximately 20 hours per month (flexible)
Salary Range: £13.97 to £14.95 per hour depending on experience.
Duties to include: -
Bookings
Chasing payments
Providing receipts
Making arrangements for opening/closing
Making arrangements to show people around or give contractors access
Banking venue funds
Providing officer support (agendas/minutes) for the Venue Management Committee
Please send your application to alisongerrard@rudheathparishcouncil.org.uk along with your C.V.
Closing Date: Monday 11th December 2023
GREAT BUDWORTH PARISH COUNCIL
Part-time clerk /responsible financial officer
Average 6 hours per week including evening meetings
Salary Range: £13 to £18 per hour (depending on experience)
The successful candidate will work from home, using a computer and telephone, and be the public's primary point of contact with the council, carry out tasks as allocated by the council and maintain the council's accounts. Preferably, s/he will have previous experience in a local government or similar role, but full training can be given. For an informal chat about this vacancy, telephone Karen Hammond, Chairman on 01606 891397or request a job description by emailing karenhammond2018@gmail.com
CLOSING DATE: Friday 15th December 2023
LITTLE STANNEY AND DISTRICT PARISH COUNCIL
Part-time Clerk and Responsible Financial Officer
4 hours per week
Salary Range: £25,419 to £28,226 (pro rata)
The successful candidate will work from home and be the public's main point of contact with the Council. Previous experience in a local government or similar role would be welcome, but full training can be given. Please request a job description, person specification and an application form by emailing: pauline.english2@btinternet.com
CLOSING DATE: Friday 15th December 2023


CHRISTLETON PARISH COUNCIL
Part-time Clerk/Responsible Financial Officer
8.5 hours per week (plus some additional)
Salary: In accordance with nationally agreed Pay Scales
Christleton Parish Council is looking for confident person with an interest in the local community for the post of part-time Clerk/RFO. The Clerk is responsible for the managing the Council's day to day business, providing advice, and implementing decisions.
Please apply enclosing your CV with a covering letter to Luke Henley, Chairman, luke.henley@christleton-pc.gov.uk
CLOSING DATE: 3rd December 2023


ALSAGER TOWN COUNCIL
Town Clerk & RFO
Permanent – Full Time
£43,516 (National Pay Award Pending) UPWARDS DEPENDING ON EXPERIENCE
The Town Clerk is the Proper Officer and lead advisor to the Council and as such is under a statutory duty to carry out all the functions, and in particular to serve or issue all the notifications required by law of a local authority's Proper Officer. The Town Clerk will be totally responsible for ensuring that the instructions of the Council in connection with its functions as a Local Authority are carried out.
The post will be accountable to the Council for the effective management of all its resources including being the Responsible Finance Officer and will be responsible for Annual Budget Preparation and for all the financial records of the Council and the careful administration of its finances
If you're interested in this role, please email office@alsagertowncouncil.gov.uk for an application pack or ring Nicola Clarke Town Clerk on 01270 876440 for an informal chat about the position.
CLOSING DATE: 30th November 2023

ChALC offers a free service to its member councils whereby any vacancies can be displayed here free of charge. Non members are welcome to use this facility but will be charged for doing so. If you would like to know more about this please contact the staff team.